Hotel Info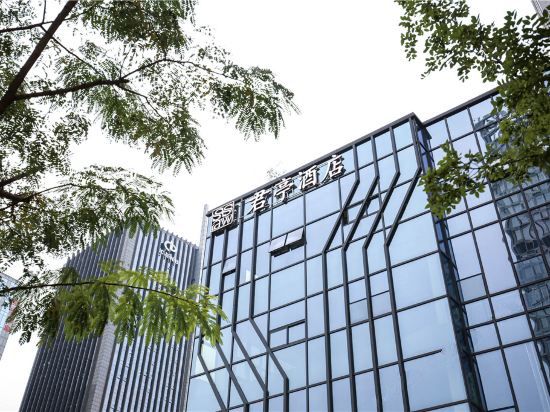 SSAW Boutique Hotel (Ningbo Southern Business Area Luomeng Universal Branch)
is located in the center of the business district in the south of Ningbo. It takes about 10 minutes to walk south to Romon World Park, one of the urban indoor theme parks; It takes about 5 minutes to walk northward to the characteristic leisure pedestrian street 'Water Street', the 'Yinzhou Park' known as the lung of Yinzhou District, and the Ningbo Museum designed by Wang Shu, winner of Pritzker Architecture Award; Dongqian Lake scenic spot, a national tourist resort, is about 30 minutes away.
This is the hotel of Zhejiang Junting Hotel Management Co., Ltd. in Ningbo. When you step into the hotel, you will immediately experience the beauty of 'urban Taoyuan'. The lobby full of Southeast Asian style and the intimate service of Junting hotel welcome every guest.
The lobby bar of the hotel has the functions of book bar and rest. You can enjoy the welcome coffee, tea and snacks carefully arranged by the hotel; Each guest room uses the mattress of 'dream of Junting' developed by the international first-line bedding 'jinke'er' brand to create incomparable comfort for guests; Four seasons business room and above are equipped with convenient capsule coffee machine, so that you can experience the fun of making your own coffee; Elevator access card system makes your journey more private and safe; The unique Southeast Asian Style Four Seasons restaurant offers you a rich Chinese and western buffet breakfast and various meals.
Breakfast price
: CNY68($10.1) / person
Breakfast type
: Buffet